Smisby Women's Institute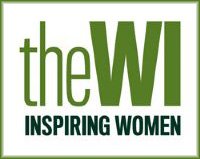 Smisby WI was founded in 1934 and we celebrated our 80th anniversary in 2015. A short history is available via the history page. Also the WI organisation celebrated its 100 year anniversary in 2015.
Smisby WI are a small but very friendly institute and meet on the third Thursday in the month in various locations.
We have a varied programme with a speaker at most meetings.
Smisby WI meetings are usually held on the third Thursday of the month, 7.00 pm for 7.15 pm prompt start.
All meetings normally in Smisby Village Hall, Main Street LE65 2TY at 7pm for a 7.15pm start. In addition, monthly craft sessions and walks aare organised on the first and second Thursday of each month respectively and also weekly canasta/card games on a Wednesday afternoon.
Subsidised Subscription 2017 is £37 and Dual membership with another WI is £17
Refreshments are £1 per meeting
Guests (carers exempt) maximum of 3 meetings per year
Secretary; Mrs Suzanne Jones 01530 415346
We are part of the Derbyshire Federation
DFWI Headquarters
"Derbyshire House", Sherwin Street,
Derby, DE22 1GP
Telephone 01332 342596
Special date for your Diary
Thursday October 26th 10.30a.m. to 12.30.p.m at Smisby village hall,
We have arranged an open meeting with the guest speaker LYNNE STUBBINGS the new Chair of the NFWI, who will give a talk about the future of the WI as a whole.
As the village hall will only seat 70 comfortably if you wish to attend can you please email Suzanne ASAP as she will offer tickets to other institutes if the places aren't filled.
Uttoxeter Ladies Day July 2017
As you can see from the photographs it was wet and windy but in true WI spirit we carried on with a fabulous 'bring and share' "posh picnic", and some had the classy option of the restaurant.We had a great day with many of us going home with winning, for some of us it was another tick of the bucket list.
Please click to enlarge the photos
Smisby is part of the Derbshire Federation of WIs and the Derbyshire Federation centenary is in 2018.

To commemorate Derbyshire Federation of WIs Centenary in 2018 every WI in Derbyshire had the opportunity to design and make a "fabric brick" depicting their WI and could also enter a competition to produce a commerative tea towel. Smisby entered both commerative events.


Fabric brick
We at Smisby WI are very fortunate to have with in our membership two very talented ladies who between them have made this 2018 centenary brick.
Pat Barnes designed the art work. with Angela Regan using her talents on the embroidery machine.
The design depicts St James Church Smisby, the anvil and hammer represent the arrows and swords that were made in Smisby for the soldiers who used to live in the Castle at Ashby de la Zouch.
The books tell us that Smisby is named in the Doomsday Book of 1068 and used to be named Smiserby.
Sir Walter Scott is believed to have stayed at the manor house in Smisby where he got the idea for Ivanhoe, and of course we must mention the Women's Institute. The brick will be sewn on to a large wall hanging and displayed at Federation meetings and the county shows and are a unique record of WIs in the Federation.
There have been two previous wall hangings which were completed in the1980's and the year 2000.
Tea Towel Competition
Marie and Suzanne designed a commerative tea towel for the Derbyshire Federation showing every WI on a map and a selection of activities ( see pictutre). However, it was not selected for printing but the art work will be on display with the other successful and unsuccessful entries at the Autumn Council meeting.


Smisby WI visit to Elford Community Gardens June 2013