Smisby Women's Institute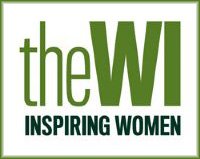 Smisby WI was founded in 1934 and we celebrated our 80th anniversary in 2015. A short history is available via the history page. The national WI organisation celebrated its 100 year anniversary in 2015. Smisby is a member of the Derbyshire Federation, and the DFWI celebrated its centenary in 2018.
Smisby WI are a very friendly institute and meet on the third Thursday in the month in Smisby village hall.
Currently membership has risen to 60, so at the moment new membership is restricted to Smisby residents. We have a varied programme with a speaker at most meetings.
Our Jubilee Celebration, Sunday June 12th 2-4.p.m.
What to do for the Queens Jubilee celebration for our members? We knew that there were several street parties being organized by the surrounding villages which our members would go to. So not to interrupt local community celebrations, we decided to hold our celebrations a week later.
Next, what to do, have a speaker or play games? A speaker was the voted option, but who? The Baroness of Bolsover was recommended by a local WI, so she was invited to our afternoon tea; appropriate as her talk was "Afternoon Tea Etiquette".
Village decorations were made. Then finger sandwiches, cakes and savory items were prepared for the afternoon tea and the tables laid beautifully decorated with flowers and menus. Buck's fizz or Pimms were served on arrival and after the talk a cup of refreshing tea with the delicious food.
The Baroness did not disappoint, she told us the Victorians were the first to start the afternoon tea tradition. Finger sandwiches were only the size of a finger and to be nibbled, Battenburg cake was always served which was named after Queen Victoria's beloved Alfred, and tea always served in a beautiful China cup. We of course had all three items for the members to enjoy and members were able to practice their tea party etiquette.
.
It was a superb afternoon, in the hall which had been beautifully decorated by the village hall committee and all members wore their best frocks and hats. Click on photos to enlarge.
Loughborough Bell Foundry Visit, April 2022
On Thursday 28th April twenty-eight members which included husbands made a very enjoyable visit to the John Taylor Bell Foundry in Loughborough.
From 1784 members of the Taylor family operated the business, and in 1839 it moved to Loughborough on condition that they recast the parish church bells. The factory moved to its present site in 1859 and is now proud to operate the largest bell foundry in the world and the only remaining bell foundry in the UK.
After a short video on the history of the foundry we had a guided tour of the workshops. The foundry is famous for making the Great Paul Bell which took eleven days to transport to St Paul's Cathedral in London were it still hangs today. Bells from the foundry go all over the world, including Australia, New Zealand, and the USA.
Carillons and Chimes, with many European and American customers, were extensively developed by Taylors. Their pioneering, innovative design and tuning has perfected the modern Carillion.
A fascinating tour with two knowledgeable guides which made the visit worthwhile.
Lockdown Activities Wall Hanging
Smisby members, and all WI members up and down the country, have memories of the covid 19 pandemic and the effects of the lockdown on society. Now that we at Smisby WI are meeting in person and arranging outing, our President Julie felt that we should remember that lockdown time. Members were asked to portray what they did during all those months without meeting fellow members.
Felt was donated by one of our members and those who wanted to set about transforming the six-inch piece of felt into their special memory of the past fifteen months. This collage now hangs proudly in our village hall, for not only our members but for all village hall users to enjoy.
Special March 2022 Meeting: Sex and the Tudors, Lesley Smith
Smisby members have thoroughtly enjoyed several talks given by Lesley Smith, including a visit to Tutbury Castle. So the committee decided, as a special treat for members, that we would invite her back to talk about "Sex and the Tudors."
This additional meeting was possible at no cost to members as a result of our very successful fund raising ventures and also support from the village Parochial Charity.
Forty-two members enjoyed a hilarious evening. We had an hour of history sprinkled with anecdotes, laughter all the way and a superb evening and supper all washed down with Buck's Fizz.
Many thanks to Lesley Smith for another brilliant performance and thanks to the committee for organising this treat.
Christmas Lunch at Willesley Golf Club
Thirty-one members enjoyed an excellent Christmas lunch at Willesley Golf Club on 16 December 2021. Jean and Barbara had arranged the table seating, to make the catering service easier. After the meal we had a quiz put together by Lin P, followed by two Christmas songs with Julie as the conductor, and we finished with "The Twelve days of Christmas"; actions ably demonstrated by Jane M. Thanks to the Golf Club for once again making us feel very welcome
The next event will be Crafts on the 6th of January so look out for the details.
Happy Christmas to you all.
Christmas Party 2021
Thirty-seven members attended the Christmas party on the 9 th of December 2021, which was held in the village hall. We were welcomed with mulled wine. and entertained by the Roots Community choir, with music, singing and poetry.
The choir was under the guidance of their musical director Willow. Three of our WI members President Julie Cooper, Jane Mack and Jane Reynolds are in the Choir which added to the interest! The twenty strong choir sang some beautiful carols as well as folk songs. They were accompanied by the director on guitar and keyboard, two members playing fiddles, another on a flute and Jane with her ukulele. Barbara gave the vote of thanks, and we were asked to put our hands together to give a very appreciated clap for the Roots Community Choir.
After the entertainment, members and the choir enjoyed a supper of sandwiches, assorted wraps, profiteroles, mince pies and macaroons. The tables were beautifully decorated with the lanterns made by the crafters in the morning. Also the village hall decorations and Christmas lights made it feel very festive. Supper was followed by a free raffle, with each member being given a ticket and many members left with a super prize.
---
DFWI Show 2021 result
Margaret Boyd and Marie entered art into the DFWI "Fruits of the Earth" show, encouraged by Suzanne. This show replaced the normal WI competitive classes at both the Derbyshire County Show and the Bakewell show for this year.
The show was held in October at the DFWI headquarters in Sherwin Street, Derby. Marie was delighted to win the "Harvest mouse in watercolour" class and Margaret came second. Marie also entered and won the acrylic painting competition with the theme of "Fungi" and the photographic class with the theme "Preserves".
---
Tea Gowns and Tea Time with the History Wardrobe.
After a long postponement, due to Covid resrtrictions, Smisby WI finally welcomed Lucy Adlington from the History Wardrobe to afternoon tea.
Julie, the Chairman, welcomed the 44 Smisby WI members and 30 guests from neighbouring WIs. They all enjoyed the scrumptious tea provided by the WI committee under the direction of Secretary, Suzanne. Menus for each table had been designed and made by Hazel.
Lucy, owner of History Wardrobe, specialises in dress history, with a particular interest in Edwardiana and the 1940s. She gave a very amusing, expert and entertaining talk about 1940's ladies fashions.
She is also an author and was very excited to tell members that her latest book, "The Dressmakers of Auschwitz", had made it onto the New York Times best sellers list. Information about her other presentations and books can be found on the History wardrobe web site.
Some pictures of the events can be seen below
---
Owls at Rosliston Thursday 23rd September 2021
What an experience we had with the Owls at the Rosliston ARD Birds of prey.
Alice who has worked at the centre with the owls for many years and has now taken over the running of the business gave a wonderful display with owls flying across the room. We were allowed to have the owls on our gloved hands, hold the owls and even touch and stroke them.
Alices's father talked for the whole two hours telling us everything about the birds we were holding where they came from, their habitats, how they can hear a mouse's heartbeat, so much information!
A wonderful night and I'm sure we all ended the night a bit wiser about owls.
---
Tutbury Castle meeting Mary, Queen of Scots
On 4th September, thirty-four members met Mary Queen of Scots at Tutbury Castle, aka Lesley Smith. What a fantastic afternoon it was!
The surroundings of the castle and hall where we sat, plus the talk about Mary's childhood, marriages, and ultimate be-heading had us all riveted to our seats. Lesley's talk transported us back to the time of Mary's often tragic life, not a sound was heard until the applause at the end.
Because everyone who attended enjoyed the afternoon so much the committee are looking at inviting Lesley back to Smisby to do another one of her characters in the New Year, and later we will pay another visit to the castle.
85th Birthday Celebrations Thursday 15th July 2021.

Due to the Covid 19 pandemic we like others were unable to celebrate birthdays, weddings, anniversaries and to have a family wake for loved ones who had passed away. This also applied to our 85th birthday celebrations which we would have had in July last year.
Lesley Smith the Chatelain of Tutbury Castle and historian was booked to give a talk on Peggy Knight a WW11 SOE spy in 2020. Lesley appreciated that everything had to be cancelled so with a heavy heart we decided to re-arrange the party for 2021 and hoped that it would be able to go ahead.
Restrictions were starting to be relaxed with more people being able to meet indoors as well as outdoors, the date was fixed, food arranged emails sent out and thirty-three members enjoyed a fantastic night with Lesley as Peggy Knight.
The evening started with Pimm's or Bucks Fizz, and then Julie introduced our speaker for the evening.
Lesley, dressed in a green suite, snood and curled hair told us about the life of Peggy, who was born in Paris to a Polish mother and French father. Her first language was French and then English. The family moved to England where she worked for the Asea Electric Company as a shorthand typist. In the early spring of 1944, she was in a café and was overheard speaking French, she was immediately recruited into the Special Operations Executive (SOE). She was rushed through a two-week training course, during which she did one practise parachute jump from a static balloon and was then sent behind enemy lines in Vichy France to establish herself as a secret British courier with code name of Nicole. She crossed back and forth between battle lines several times carrying intelligence messages and information. She also participated directly in an attack by the French resistance upon a German military convoy. Peggy narrowly escaped capture and execution later in 1944 when she and a group of resistance fighters were betrayed by one of their number to the Nazis.
After the war for her wartime activities Peggy was awarded many British, French, and American honours, including and OBE the Croix de Guerre and the Presidential Medal of Freedom, awarded by the United States.
During the talk you could have heard a pin drop we were all so wrapped up in Peggy's story, Lesley was emotional as was many of our members, a fabulous talk, finishing by singing happy birthday to ourselves and enjoyed sandwiches, and cupcakes that were made especially for our birthday.
A superb birthday meeting with many requests to have Lesley back to give another talk one day.