Smisby Women's Institute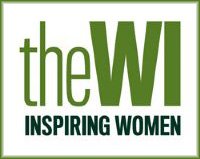 Smisby WI was founded in 1934 and we celebrated our 80th anniversary in 2015. A short history is available via the history page. The national WI organisation celebrated its 100 year anniversary in 2015. Smisby is a membef of the Derbyshire Federation, and the DFWI celebrates its centenary in 2018, see below for more information.
Smisby WI are a very friendly institute and meet on the third Thursday in the month in various locations.
Currently membership has risen to 60, so at the moment new membership is restricted to Smisby residents. We have a varied programme with a speaker at most meetings.

Smisby WI meetings are usually held on the third Thursday of the month, 7.00 pm for 7.15 pm prompt start. The 2019 programme is now available on the programme page and has details of some new events.reports about past activities can be found on the Past events page
The first Tuesday lunchtime Line Dancing was successful and regular weekly sessions will run. All are welcome, non members - male and female .
All meetings normally in Smisby Village Hall, Main Street LE65 2TY at 7pm for a 7.15pm start. In addition, monthly craft sessions and walks aare organised on the first and second Thursday of each month respectively and also weekly canasta/card games on a Wednesday afternoon.
Refreshments are £1 per meeting
Guests (carers exempt) maximum of 3 meetings per year
A waiting list is now in operation for new members who live outside of Smisby parish.
Secretary; Mrs Suzanne Jones 01530 415346
We are part of the Derbyshire Federation
DFWI Headquarters
"Derbyshire House", Sherwin Street,
Derby, DE22 1GP
Telephone 01332 342596
New Dates for the Calendar
Children's Friday craft mornings
Suzanne has organised two Craft mornings for children and their carer, on 2 August and 23 August. Suzanne and Hazel will lead in baking and craft activities for 5 to 12 year olds.
Buxton Visit 23rd to 24th Sept
An Open overnight trip to Buxton is being considered, staying at the Old hall Hotel, see https://www.oldhallhotelbuxton.co.uk/rooms/ . The cost is £119.00 per night per room, based on 2 people sharing in a standard double. This includes: a glass of prosecco on arrival; a two-course dinner in the restaurant (starter and main-course); bed and Full-English breakfast. Please contact Suzanne if interested.
Race Night 7pm Saturday 26 November
Another Night at the Races with Pete, an open meeting
Don't Forget Walking netball at the Green Bank Leisure centre Swadlincote
__________________________________________________
Charity Strawberry Tea July 2019
Saturday the 6th of July was the day chosen for our afternoon tea in aid of "Breast Cancer Care Charity".
At 6am it was a beautiful morning with not a cloud in the sky, but by 11 o'clock the rain started as forecast and didn't stop for two hours. Undeterred we were still going to use Barbara's beautiful garden so Jane and Barbara carried on and put out the bunting and bra's ready for the balloon's.
By 2.p.m. the rain had stopped and people started to arrive. Although the weather was a little over cast strawberries and cream could be served on the patio with assorted cakes.
Many local businesses had donated superb raffle prizes. The raffle together with the sales table and members' donations we raised a total of £520 for the charity.
Thanks to all members and friends for the support we had before and on the day a fantastic sum to raise for a very worthy cause. The picture is of Jean Raynor our President admiring one of Barbara's garden decorations.
Annual Monthly Competition Trophy 2019
Jean our President is seen presenting Marie with the trophy won for gaining the most points in the monthly competition. The photograph also shows some of the sleeping bags, food, and blankets that were donated by our members to the Derby Soup Run Charity. Jackie Newbery Chair of the charity was overwhelmed by the generosity of our members.
Cynthia's Retirement from the WI Committee
Forty years ago, after she came to live in the village, Cynthia Massey joined Smisby WI. Previously she had been a member of Woodville WI and taken on the roles of President and Treasurer. When she attended her first Smisby WI AGM, by the time she left that evening she was their new President.
Ever since then Cynthia has been on the committee and acted as Treasurer and also taken on the role of President several times.
1985 was the Golden Anniversary, past presidents were invited to the celebration and a visit to Stardust was arranged. The first photograph shows Cynthia as President and Secretary Marion Baily cutting the anniversary cake with former President Madge Hewitt on the left. The second photograph shows members at Stardust. (click on photo to enlarge)
Cynthia also hosted the Strawberry Tea Garden Party at her home for Smisby WI's Diamond, see the third photograph. The third photograph shows Cynthia with some of the guests around Sheila Heaps Anniversary cake.
At our AGM in May 2019, two of our newer members were voted on to the committee. Cynthia has said over the past few years she would like to retire and so this was her opportunity. We could not let this occasion pass without giving her a small reminder of our appreciation of her years of commitment as a committee member and also for the use of her house and garden for committee meetings, Christmas and garden parties. Jean our current President presented Cynthia with a ceramic planter containing golden patio roses and violas (see fourth photo above).
Thank you Cynthia for all your hard work and commitment to Smisby WI, we will miss you at our committee meetings. Time now to enjoy being a member without the responsibitlies of office!


Smisby WI visit to Elford Community Gardens June 2013