Smisby Women's Institute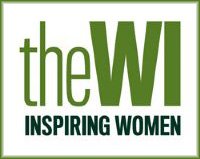 Smisby WI was founded in 1934 and we celebrated our 80th anniversary in 2015. A short history is available via the history page. The national WI organisation celebrated its 100 year anniversary in 2015. Smisby is a member of the Derbyshire Federation, and the DFWI celebrated its centenary in 2018.
Smisby WI are a very friendly institute and meet on the third Thursday in the month in various locations.
Currently membership has risen to 60, so at the moment new membership is restricted to Smisby residents. We have a varied programme with a speaker at most meetings.

Smisby WI meetings are usually held on the third Thursday of the month, 7.00 pm for 7.15 pm prompt start. The 2020 programme is now available on the programme page and has details of some new events.reports about past activities can be found on the Past events page
All meetings normally in Smisby Village Hall, Main Street LE65 2TY at 7pm for a 7.15pm start. In addition, monthly craft sessions and walks are organised on the first and second Thursday of each month respectively. There is also weekly canasta/card games on a Wednesday afternoon and a keep fit class on Tuesday afternoons.
WI Annual Membership is £43. Refreshments are £1 per meeting.
Guests (carers exempt) maximum of 3 meetings per year
A waiting list is now in operation for new members who live outside of Smisby parish.
Secretary; Mrs Suzanne Jones 01530 415346
We are part of the Derbyshire Federation
DFWI Headquarters
"Derbyshire House", Sherwin Street,
Derby, DE22 1GP
Telephone 01332 342596
New Dates for the Calendar
Afternoon tea at Sharps Pottery and the Magic Attic, 2-4.p.m, Thursday 27th February. £10 pp open to anybody.
History Wardrobe Afternoon Tea on Tuesday 28th April 2pm at Ticknall village hall. £15 pp. All enquires to the Secretary. History has never been better dressed! See www.historywardrobe.com
Don't Forget Walking netball at the Green Bank Leisure centre Swadlincote
Weekly Keep Fit with Hannah on Tuesdays 2pm to 3pm £5
__________________________________________________
WI Christmas Lunch: 19th December 2019
Our Christmas Lunch at Willesley Golf Club was supported by forty-five members who enjoyed a superb lunch. The room was beautifully decorated with festive trimmings which put us in party mood.
After lunch a quiz organized by a committee member was given out, and after much deliberating one table was the eventual winner and the box of chocolates was soon eaten.
A lovely way to end 2019 and we look forward to 2020 and to our 85th Birthday year with many more celebrations to follow.
Thanks, to Jean and Barbara for organising the event
WI Party: 13th December 2019
The party was re-scheduled to the Friday because of the election the day before. Entertainment was provided by the Melbourne Bell Ringers.
Harewood House Visit : 30 November 2019
Where to go for our Christmas outing this year, Chatsworth was our destination last year and we really did not want to go again, Harewood House in West Yorkshire near Leeds was suggested and to go on a Saturday to give those who work the opportunity to attend.
What a good suggestion that turned out to be, the house sits in the heart of Yorkshire and was built in the 18th century by Edwin Lascelles 1st Baron of Harewood, who was a plantation and slave owner in the West Indies. The house has an Art collection to rival the finest in Britain, and rare birds and exquisite gardens.
It is only the second time that the house has opened for Christmas and had been dressed by creative director Simon Costin. The house came alive with pictures talking, table ornaments singing, plates talking to one another, statues having a gossip and a ceiling that lit up, it was fantastic and this was all set against a backdrop of superbly decorated Christmas trees, a lovey log fire and sofas and chairs to sit on.
Everyone agreed it was a super day out even though it took two hours to get there, we had no hold ups on the motorway going or coming back and the Roberts new coach was a very smooth ride.
Buxton Visit 23rd to 24th Sept
The overnight trip to Buxton, staying at the Old Hall Hotel, was a great success. The rooms and hotel meals were excellent. The weather allowed the walk from Hollinsclough to Chrome Hill
as planned. It was interesting that October's Derbyshire Life had an article about this area, which provided some additional information and history. The walk was followed by lunch at the High Peak Bookstore Café before travelling the few miles into Buxton to our comfortable hotel. Depite the weather on the foll0wing day we managed some Buxton sight seeing and some went to visit the nearby natiional trust property , Lyme Hall. Click on pictures to enlarge.
Children's Friday craft mornings
Suzanne organised two Craft mornings 5 to 12 year old children and their carers, on 2 August and 23 August. Here is her report and some photos.
In June, Barbara and I attended the National Federation of Woman's Institute AGM in Bournemouth. On one of the stalls there were leaflets advertising the Craft Council of England, they were promoting various crafts like knitting, crochet and sewing to be taught to children, as these are very rarely taught in schools. After reading the literature and some provided by the NFWI it gave me an idea. Here at Smisby we have a very active craft group and the committee thought it would be a wonderful opportunity do some very basic crafts with members grandchildren.
After getting the go ahead from the committee, four members were roped in to help, Hazel who runs a craft for mental health people, Ann who has been on the Leicestershire craft committee, and Pat who just loves cooking. We got together and for the first morning butterfly cakes were made, cards with trains, cats or dogs or aCinderella coach, and in the "mucky corner" they had to glue pieces of material to a flower pot and then planta sempervivum or house leek in it.
Our second session was even more challenging, dinosaurs, cats, dogs gingerbread men, and stars cut out of pastry, whilst the cookies were being cooked the children then went on to make rocky road cakes, high light of the morning was licking the remaining chocolate out of the bowl. At the sewing table the girls and boys made a rabbit from a glove, and on Hazel's table Hedgehogs were constructed out of books and decorated, the tree of friend ship was the next project where they could let their imagination run away with them.
At the end of both sessions there was a tray of mixed fruit put out which was soon eaten, photographs were taken and all the children took home something to remember the morning. Two superb morning were had by nine children on both mornings, we insisted that the grandparents had to stay with the children to help them with the projects,
The feed back I received from the grandparents was that they enjoyed it just as much as the children, and when are we going to have some more craft mornings for grandchildren.
Charity Strawberry Tea July 2019
Saturday the 6th of July was the day chosen for our afternoon tea in aid of "Breast Cancer Care Charity".
At 6am it was a beautiful morning with not a cloud in the sky, but by 11 o'clock the rain started as forecast and didn't stop for two hours. Undeterred we were still going to use Barbara's beautiful garden so Jane and Barbara carried on and put out the bunting and bra's ready for the balloon's.
By 2.p.m. the rain had stopped and people started to arrive. Although the weather was a little over cast strawberries and cream could be served on the patio with assorted cakes.
Many local businesses had donated superb raffle prizes. The raffle together with the sales table and members' donations we raised a total of £520 for the charity.
Thanks to all members and friends for the support we had before and on the day a fantastic sum to raise for a very worthy cause. The picture is of Jean Raynor our President admiring one of Barbara's garden decorations.
Annual Monthly Competition Trophy 2019
Jean our President is seen presenting Marie with the trophy won for gaining the most points in the monthly competition. The photograph also shows some of the sleeping bags, food, and blankets that were donated by our members to the Derby Soup Run Charity. Jackie Newbery Chair of the charity was overwhelmed by the generosity of our members.
Cynthia's Retirement from the WI Committee
Forty years ago, after she came to live in the village, Cynthia Massey joined Smisby WI. Previously she had been a member of Woodville WI and taken on the roles of President and Treasurer. When she attended her first Smisby WI AGM, by the time she left that evening she was their new President.
Ever since then Cynthia has been on the committee and acted as Treasurer and also taken on the role of President several times.
1985 was the Golden Anniversary, past presidents were invited to the celebration and a visit to Stardust was arranged. The first photograph shows Cynthia as President and Secretary Marion Baily cutting the anniversary cake with former President Madge Hewitt on the left. The second photograph shows members at Stardust. (click on photo to enlarge)
Cynthia also hosted the Strawberry Tea Garden Party at her home for Smisby WI's Diamond, see the third photograph. The third photograph shows Cynthia with some of the guests around Sheila Heaps Anniversary cake.
At our AGM in May 2019, two of our newer members were voted on to the committee. Cynthia has said over the past few years she would like to retire and so this was her opportunity. We could not let this occasion pass without giving her a small reminder of our appreciation of her years of commitment as a committee member and also for the use of her house and garden for committee meetings, Christmas and garden parties. Jean our current President presented Cynthia with a ceramic planter containing golden patio roses and violas (see fourth photo above).
Thank you Cynthia for all your hard work and commitment to Smisby WI, we will miss you at our committee meetings. Time now to enjoy being a member without the responsibitlies of office!


Smisby WI visit to Elford Community Gardens June 2013