Smisby Women's Institute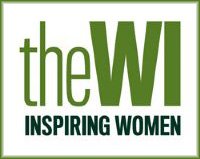 Smisby WI was founded in 1934 and we celebrated our 80th anniversary in 2015. A short history is available via the history page. The national WI organisation celebrated its 100 year anniversary in 2015. Smisby is a member of the Derbyshire Federation, and the DFWI celebrated its centenary in 2018.
Smisby WI are a very friendly institute and meet on the third Thursday in the month in various locations.
Currently membership has risen to 60, so at the moment new membership is restricted to Smisby residents. We have a varied programme with a speaker at most meetings.
---
Special Report January 2021
January 2021 and another lockdown has been brought in that means we are unable to have our planned meetings for at least four months. We have therefore decided that we will have two coffee morning meetings on a Thursday and a zoom meeting in the evening with a speaker.
Our coffee mornings before Christmas went down very well, we were all a bit hesitant at first in getting on to zoom but we seem to be old hands at it know.
It was decided to try to do some crafts via zoom and having never done anything like this before it was all a bit strange, but we got there in the end and achieved some exceptionally good results.
In October Suzanne showed us how to make paper poppies which most of the members who had the packs (which we had got ready as we thought we would be in the village Hall for a craft morning) completed and sent in photographs of their achievements.
November, Dorothy kindly showed us how to make paper rose, everyone making an incredibly good attempt at them and of course many photographs were sent in to show how well they had done. December was our Presidents turn, and Julie showed us how to make paper book Angels and a Christmas Trees. It is something new to demonstrate via zoom, but we got there in the end.
No Christmas parties last year or a meal out at the Golf Club how we have missed them and the friendship that goes with meeting up with fellow members. However, members had a Christmas zoom meeting.
As we have said before, meetings will be via zoom, chatter and natter every other Thursday morning at 10.30.a.m. There will be a speaker on a Thursday night 7.p.m. for a talk amongst ourselves and the speaker will begin 7.30.p.m.
January 14th Chris Baker Historical Fiction " The girl who sewed parachutes".
January 21st Carol Burnett "Deadly Weeds or beneficial beauty."
February 4th "Hearing dogs for the Deaf" TBC
February 18th Wendy Freer "A step on the Ladder"
March 4th Barbara Lawson-Reay "Founders of the WI"
March 18th Rachel Lundy "Cycling across America with eight Strangers"
We have not planned anything for April, just hoping we have all had our injections and are out of lockdown.
---

SEE ANNUAL REPORT 2020 CLICK HERE
SEE SPECIAL REPORT, SEPTEMBER 2020, BELOW
---
Smisby WI meetings are usually held on the third Thursday of the month, 7.00 pm for 7.15 pm prompt start. The 2020 programme is now available on the programme page and has details of some new events.reports about past activities can be found on the Past events page.
All meetings normally in Smisby Village Hall, Main Street LE65 2TY at 7pm for a 7.15pm start. In addition, monthly craft sessions and walks are organised on the first and second Thursday of each month respectively. There is also weekly canasta/card games on a Wednesday afternoon and a keep fit class on Tuesday afternoons.
WI Annual Membership is £43. Refreshments are £1 per meeting.
Guests (carers exempt) maximum of 3 meetings per year
A waiting list is now in operation for new members who live outside of Smisby parish.
Secretary; Mrs Suzanne Jones 01530 415346
We are part of the Derbyshire Federation
DFWI Headquarters
"Derbyshire House", Sherwin Street,
Derby, DE22 1GP
Telephone 01332 342596
---
Special Report September 2020

The last paragraph of the annual report said we are looking forward to resuming our meetings in the village hall in September, although at a very reduced capacity due to government guidelines.
On the 6th of September we had a committee meeting to arrange meetings for the rest of the year, a day later it was all change, we would not be able to use the village hall once again due to restrictions.
We had already arranged at BBQ on the 10th September which could go ahead as it was outside. We were due to have the AGM on the 17th September, but it was hastily rearranged to the night of the BBQ as Jean our President wished to retire and Julie agreed to take on the position of President.
The BBQ at the Trough Café at Grangewood, was attended by twenty-two members and several husbands. The AGM went ahead as all information was sent out to all members via email, Jean was thanked for her time as President and Julie presented her with an English Lavender plant for her garden.
We have, as reported in the Annual Report, kept up with the walks twice a week Tuesday's and Thursday. They have been very well attended as you can see from the many photographs that have been taken.
Last May, eight of us were due to go on a stone carving workshop we eventually managed to attend on the 9th of September, and you can see from the finished carving we are quite a talented bunch. Nine members and two husbands thoroughly enjoyed Croquet at Moira it was another outdoor pursuit and we concluded with lunch at the YHA Moira. The next venture will be "football golf" at Coalville, it sounds fun and once again outside for all to enjoy. The next workshop will be wood turning in November at Greenwood Days Staunton Harold. Peter Wood the tutor will be taking two classes and we will hopefully be coming away with a three-legged stool. Look out for the photographs.
Zoom will be our next adventure, as some of our members already use it for Pilates or Keep Fit. I am sure we will have an audience and try to keep our members interested with the many zoom speakers we have managed to obtain.
Will we be able to meet as a group very soon? we doubt it, it looks like our Christmas meal and party has been canceled, so we must make the most of
the technology that is now part of our daily life, meet for walks and hopefully finish with lunch at a local restaurant.
---
__________________________________________________
Visit to Sharpe's Pottery Museum and the Magic Attic: 27 Feb 2020
Twenty-three members and two husbands had a very enjoyable afternoon at the Museum in Swadlincote, South Derbyshire.
The museum contains items of pottery that had been made in the local area over thee past 150 years when Swadlincote was at the heart of the pipe making industry. Not only was it famous for making pipes, and toilets but many local firms like T.G.Green made beautiful decorative household items such as vases and table wear which were on display in the museum.
The Magic Attic was also open for us to look around the archives that were stored there dating back to the early 19th century. The guides were very knowledgeable and helpful, and it was amazing the amount of information that had been gatherers about the local area.
An hour really was not long enough in the museum, but the afternoon tea booked for 3.p.m was ready to be served. Members loved the exhibition by Ashby Camera Club, which was being held in the cafe. Everyone agreed the sandwiches and cakes were excellent, Roberto the owner and his staff could not be more accommodating, a very good afternoon well supported by the members and several said they would be returning for a longer visit.


Smisby WI visit to Elford Community Gardens June 2013